Contact Us
Bonita & Dan Conlon
2 South Mill River Road
South Deerfield, MA 01373
Leave a message on our phone (413-665-4513), or send an email (warmcolors@verizon.net). It may take us a few days to respond.
Please do not expect an immediate response as we are a small business and do most of the work ourselves. Our time is spent managing our bees and producing honey. We have little time for social media, or to quickly respond to questions. We will get back to you as time allows. We do appreciate your business and want to hear from you. Thank you for understanding our time constraints.
Phone: 413.665.4513    (Between 9 am and 5 pm ET please)
Email: warmcolors@verizon.net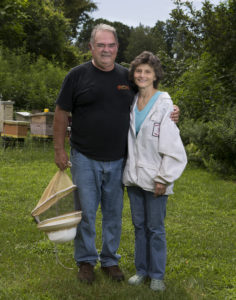 Please call  413-665-4513 to place an order or leave a message.
Call in your order before picking it up. We will confirm it is ready and schedule a time for the morning & early afternoon.
We will be closed on these days during 2023-24:
October 12th through November 10th, 2023.
December 25th
January 1st
July 22
September 28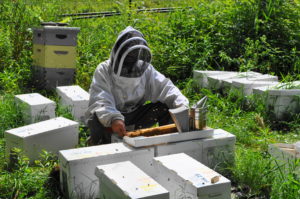 We are located approximately 1 mile west of route I91 on route 116 north. From routes 5 and 10 in Deerfield, cross over route 91 on route 116. It is about 1.1 miles to your third left (S Mill River Rd.). Take a SHARP! left onto S Mill River Rd., we are the second house on your right – Look for our sign.